Blanco County
is one of the most sought-after places to visit due to its proximity to major cities, the rich history of the land, and the warm climate year-round. This region is the birthplace of many enticing bodies of water that run straight through the hearts of downtown life and provide an excellent way to beat the summer heat, with world-class shopping, dining, and the opportunity for outdoor activities at every turn. This community has been a favorite for vacations, laid-back Southern living, and retirement. The ability to socialize by day and retreat into enclaves of heavily aged trees and hideaway firesides by night on a homestead nearby is endless. Now is the time to explore investing in a second home in this luxuriant region of the Texas Hill Country.
A place to get away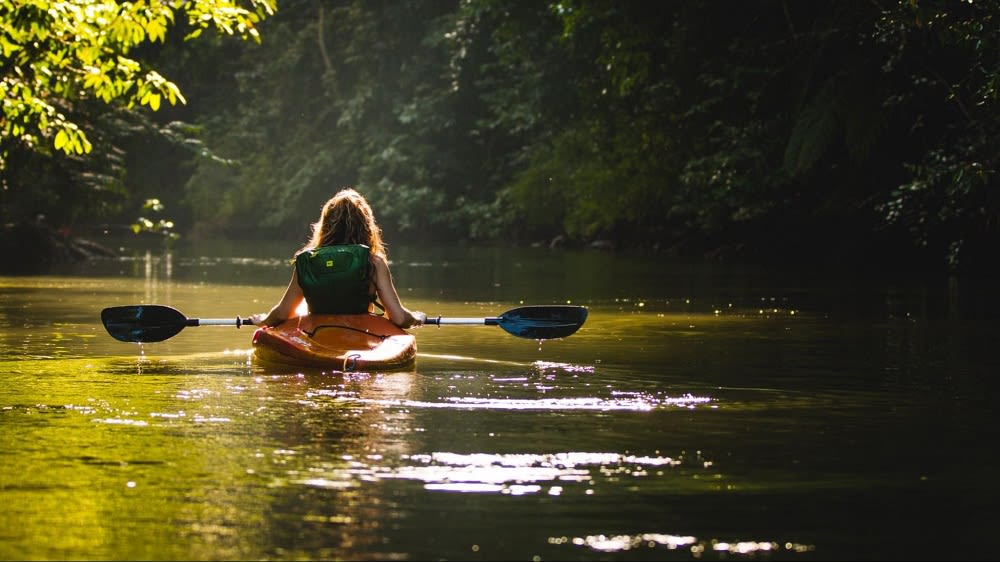 Photo courtesy of Unsplash
Whether living in Blanco County full-time or part of the year, time spent in this locale offers pleasures beyond measure. If you're looking to reside in a space with a variety of opportunities to get out and boat, paddleboard, swim, kayak, float, or lounge and relax waterside under the shade of native cypress, oak, and cedar trees, a second home in Blanco County is right for you. Between Horseshoe Bay, Austin, San Marcos, and San Antonio, there are a variety of bodies of water to appreciate while enjoying the sun's warmth. Your home is also the anchor to
mini-vacation destinations
around the area with luxury resorts and top-tier amenities.
These affluent resorts are well-known favorites:
Horseshoe Bay Resort

Omni Barton Creek Resort and Spa, Austin

Tapatio Springs Hill Country Resort, Boerne

La Cantera Resort and Spa, San Antonio

JW Marriott San Antonio Hill Country Resort and Spa
The ability to stroll along the main street and visit outdoor venues, browse unique shops, dine in one-of-a-kind eateries, or socialize at world-renowned wineries and popular alehouses is possible most days since the weather and climate are typically warm and dry. Mornings offer the opportunity to view a variety of wildlife grazing dew-dropped greenery, while early afternoons allow for scenic horseback trots through the Hill Country. Cooling off by the Blanco River running through the community is always an option when living here.
Profit potential
Homes for sale in Blanco County present a variety of ways to benefit from a high return on investment. A second home in this region is an absolute dream as a vacation home and can also become a rental property for the months when you're not in town. The
Texas Hill Country
is a supreme vacation destination year-round due to the San Antonio Rodeo and other grand- scale music festivals such as South by Southwest (SXSW) in Austin and many more multi-day events in this part of the Lone Star State. There are many theme parks nearby, and the local state parks are a wonder to navigate. Many events are large enough that it may take several days to fully experience them. With this in mind, your vacation rental can become a steady passive income with a grand payoff over time.
Wedding destination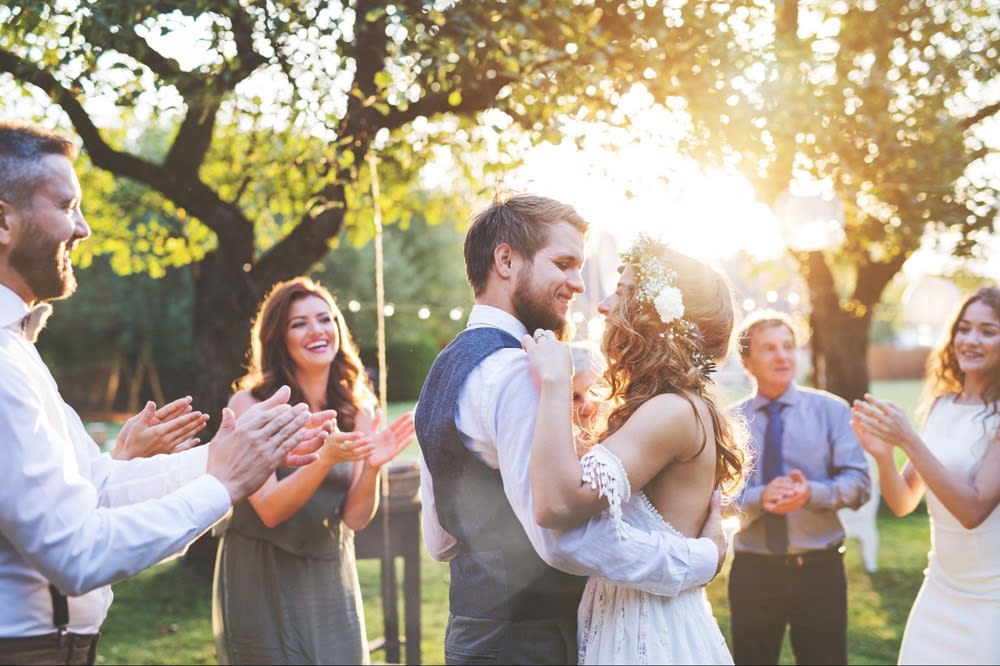 Photo courtesy of Shutterstock
Camping in luxury with a home nearby has become popular. No matter where you buy in this region, the demand for renting will be high. The rivers, lakes, and hills are a hit with campers and families looking to explore nature. However, there's no shortage of private events all around, which puts your property front and center no matter the time of year. Given the landscape and absolute beauty of this part of Texas, it's a prime location to marry and throw wedding celebrations. Bachelor and bachelorette get-togethers, bridal showers, honeymoons⁠— you name it! Your luxury home can be a romantic escape for newlyweds and their families with a revolving occupancy while you're away.
Retirement on hold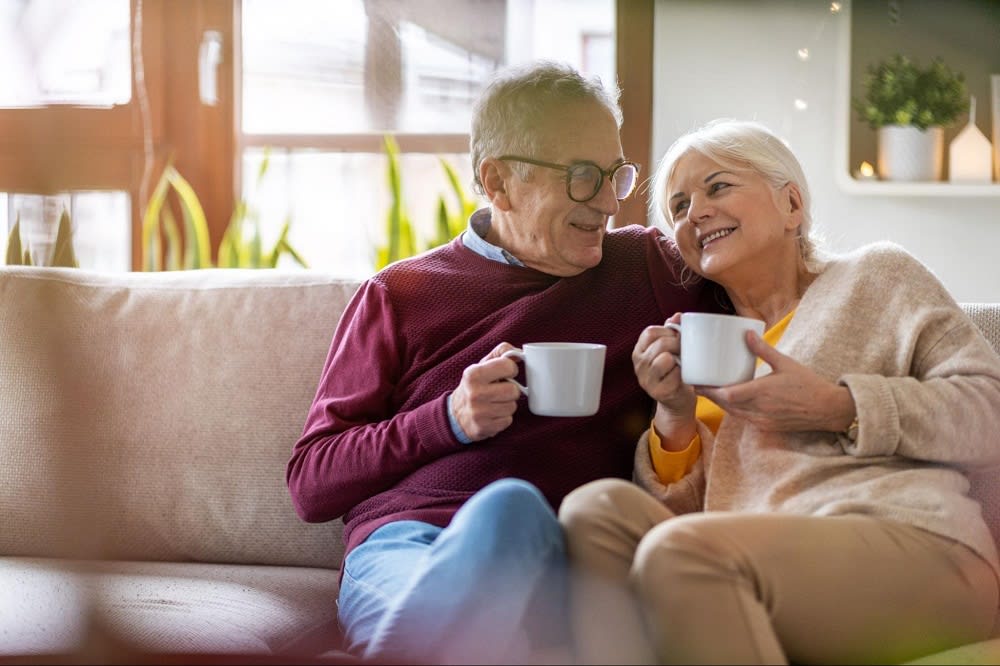 Photo courtesy of Shutterstock
Perhaps you've found the perfect retirement destination, yet you have a ways to go before you hang up the apron. Your purchase can be turned into a rental property and offer long-term leasing to families or professionals looking for a primary home for an extended time. Offering your second home for lease is an excellent way to lock in your future and build up savings with the profit you return from tenants.
With your second home as a long-term investment, you can build equity, benefit from tax breaks, or write off maintenance issues while renting the property. It's possible to lease the house yourself, partner with a broker, or hire a management company to manage the home's leasing while building your investment portfolio and biding time until you take over the land and retire peacefully in your humble abode.
The choice is yourse
The properties in this county are both luxurious and phenomenally designed. There are options for waterfront living, ranch homes on acres of preserved landscapes, or residential plots and new builds on spacious lots. It's truly up to you and the lifestyle you'd like to have once your second home is off the market. No matter the community, exclusivity is accomplished by way of the terrain. Luxury homes in Blanco County are either gated,
off the beaten path
, surrounded by a
protective layer of trees
, or guarded by
lush green hills and limestone bluffs
.
Finding a lot to build on is another exceptional option in this location. The region is growing, and more and more land is available for build-out on the outskirts of residential living. Comparable to ranch living, oversized villas sit relatively peacefully on the flourishing grounds of this area and are commonplace for visits by wildlife of all kinds. The environment a new construction home provides on a private lot lends well to the relaxed lifestyle your second home in
Blanco County
can provide. Purchasing a lot and building your own home away from home is also a possibility.
As you search for your second home, let
Topper Real Estate Group
help you determine the property for you. The
licensed professionals
at Topper Real Estate Group understand the market and are local experts. They're ready to work with you as trusted advisors in this investment opportunity. Let us prove to you why your purchase in Blanco County is the ultimate return on investment.
*Header photo courtesy of Topper Real Estate